Online Poker Banking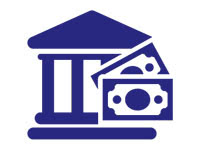 Finding an online poker site which caters for Mac users is one thing but it is far from the only issue that players need to be aware of. Having a Mac compatible poker site is obviously the most important thing and without this, a Mac user will not be able to play poker games but as with most things in life, money is also crucial. Even though many online poker sites provide players with free money to get started and to boost their bankroll, there will come a point when players need to deposit funds into their online poker account.
This means the online poker site needs to be able to offer deposit (and withdrawal methods) that are suitable for players. Not every online poker site provides the same banking methods, which causes the confusion for many poker players. It is fair to say that the major debit and credit cards are all catered for across the main online poker sites but people manage their finances in many different ways. There are a lot of reasons why people don't want to use major debit and credit card options and there are an increasing number of people who are turning to online e-wallet options. Keeping a hold of your money is a lot more complicated than it used to be, even though the variety and added safety measures often bring plenty of benefits to poker players.
As a Mac player, you face the same choices and challenges as other online poker players so make sure you know what your options are when checking out the poker banking methods.
Bitcoin Payment Options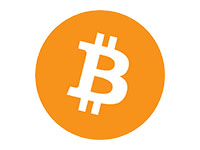 In the digital era, people are looking for safe and secure payment options that don't require them to deal with the traditional financial institutions and organisations. There are many reasons why people would prefer not to hold accounts with some providers, and this has helped to make Bitcoin an intriguing option for a great number of people.
While not too many Mac friendly poker sites offer a Bitcoin option yet, some do, as you can see from our Bitcoin Poker page, and the good thing is, as interest in Bitcoin develops, more sites will start to offer this payment and withdrawal option. It wasn't so long ago that many online poker sites didn't provide a PayPal or electronic wallet option but this has all changed and with the development of Bitcoin unfolding all the time, it is likely that more and more online poker sites will provide a Bitcoin option for players.
Bitcoin transactions are fast, they are secure, they are largely anonymous while still holding a paper trail and for most poker players, the fact that there is virtually no, if any, transaction fee for using Bitcoin is very attractive. This means that poker players have more money to spend on poker as opposed to using to fund the site or financial institutions, and this reason alone will see online poker players being interested in Bitcoin transactions.
If you are looking for a new way to pay when you play online poker, Bitcoin payment options are likely to be part of your consideration. This goes for all Mac poker players and while Bitcoin may not be for you, it is certainly worth considering.
Mac Poker Sites with Bitcoin
Poker Site
OSX
NDL
US
Bonus
Code
Visit
100% up to $2500
N/a, use link
100% up to $2500
N/a, use link
OSX: Downloadable Version for OSX | NDL: No Download, Instant Play Version
Credit and Debit Cards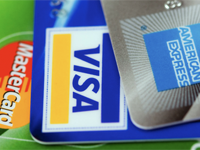 There are some names known the world and Visa and MasterCard are easily a rival for Apple and their Mac brands. Any poker player using these cards will be able to play on an online poker site, so if this applies to you, you can rest easy. It used to be that American Express was a well-accepted credit card but not in the current climate. Of all of the poker sites that welcome Mac players, only ClubWPT accepts American Express payments so please bear this in mind.
Of course, not everyone wants to use credit cards to fund their online poker activities and there are some credit card companies which levy a fee on a player for playing in such a manner. It is important to be aware if your credit card imposes a cash handling fee when playing online. If it does, you may be in for a nasty surprise when your next credit card statement comes in.
Of course, Mac poker players around the world also have the opportunity to use debit cards as well. In the UK and Europe, Maestro is the number one name, taking over from Switch with regards to easy debit card payments. Visa and MasterCard also have debit card options, with the Visa Electron range being used by many players, so if you have any of these cards, you will be okay to play.
Credit and debit cards remain the number one way to carry out transactions, even online and if this is your preferred method of payment, you will be fine with whatever Mac friendly poker site you choose.
E-wallets
The emergence of the internet has not just been brilliant for poker players and companies; it has brought about great changes in the banking industry as well. Many banks provide online internet banking for their customers but there has also been an emergence of companies that are branded as e-wallet companies. There is safety at the heart of these companies, which is a massive reason why they have flourished in the online commerce era. Although the vast majority of online transactions are safe, people are right to remain an air of caution with regards to making transactions online. E-wallet providers help because they act as a middleman, keeping your details safe from the end company and from any hackers looking to steal your data.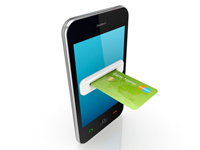 If you look at the range of banking options provided by the Mac friendly poker sites, you will find names like:
Neteller
Skrill
PayPal
Instadebit
Web Money
PayPal is clearly the market leader when it comes to making safe and secure online transactions but not every online poker site allows for payments or withdrawals via PayPal. With respect to PayPal payments, the following Mac friendly poker sites are all suitable:
Mac Poker Sites with PayPal
Poker Site
OSX
NDL
US
Bonus
Code
Visit
100% up to $400
N/a, use link
OSX: Downloadable Version for OSX | NDL: No Download, Instant Play Version
The fact that the PayPal option is not available for all Mac friendly poker sites is disappointing but the number of sites available should ensure players can play if PayPal is their preferred method. There is also a lot to take from the progress of sites accepting PayPal with the fact that many more may follow suit along the way.
If you are still searching for an alternative way to make payments to your online poker account, it may be that pre-paid cards are the best solution. These cards can be loaded up with money online or in stores local to you and then used to deposit funds into your online account. These are a popular method for many of the Mac poker sites because the pre-paid card provides security for both the poker player and the company.
Pre-paid Cards
When it comes to Mac friendly poker sites that use pre-paid cards, these cards are amongst the most popular you will find:
The majority of the methods that are suitable to make a deposit with will be suitable to withdraw funds from as well but this is not the case for every site. Mac users should check for the terms and conditions with regards to withdrawing to a credit card because this is not permissible for many sites. There may also be a minimum amount that a player needs to withdraw on their card, so please check the relevant Mac friendly site for any limits that they impose. The limits can change on a somewhat frequent basis so it pays to stay on top of these figures.
Related Pages