Windows Emulators for Mac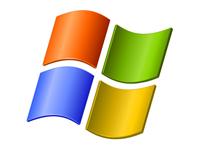 It has to be said that great strides are being made with respect to online poker rooms catering to the needs of Mac users. There is an increasing number of poker sites which are providing download capabilities for Macs or are at least providing "instant play" versions of their game. This option is not 100% ideal as it usually features a modified or limited version of the full games that are available on a poker site but it is better than nothing.
Sadly, there are still too many online poker sites and rooms that are not capable of meeting the need or demands of Mac poker players. Too many online poker rooms still have a PC only policy, which can be annoying and dispiriting. While it may be easy to say that a Mac user should only look for Mac friendly sites, or perhaps no download sites, there can be reasons why a Mac user would look to play on a site that wasn't providing a reliable solution for Mac users.
If your friends are playing on one poker site, it is natural that you will want to join them. Alternatively, a particular poker site may provide bonuses, tournaments or promotions that a Mac user really likes so they will be interested in signing up for this site. If there is no Mac option however, they will be blighted in their efforts.
However, if you are intent on playing on a particular poker site that is not equipped for Mac users, help is at hand. Emulators are available which can allow Mac users to run the Windows operating system, giving them a greater sense of freedom in what sites they play on. The focus on Windows dates back to the early days of online poker when PCs ruled the roost. There was not a high level of demand from Mac users so many poker sites decided to solely focus on providing a service to PC users, which commonly meant Windows operating system users.
A Windows emulator on a Mac allows users to run the Windows operating system alongside their standard OS X operating system.
Recommended Poker Sites With Emulators
Poker Site
NDL
US
Bonus
Code
Visit
OSX: Downloadable Version for OSX | NDL: No Download, Instant Play Version
Boot Camp Review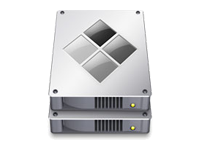 If you like the idea and benefits that can come from running an emulator on your Mac but you are not entirely convinced by the safety or reliability, you will probably want to turn to Boot Camp. This is sown to the fact that you are actually running Windows inside Boot Camp and this means it is a more stable option. It is also the fastest Windows experience you will receive on a Mac so this option stands out for plenty of reasons.
The positives of Boot Camp definitely revolve around the fact that you can get Windows at the native speed of your hardware, the set-up process is very simple and you will be guided through it (which means you can use this with no experience at all) and with Boot Camp, you get all of the drivers that you require.
The slight negatives that come with Boot Camp is that it is not easily integrated with the Mac operating system and it is difficult to set up a number of partitions for Boot Camp. There is also the fact that the system is limited to Macs with Intel only.
Parallels Review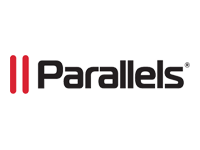 While not being quite the Apple approved release that is Boot Camp, Parallels Desktop for Mac has a lot of support and one of the initial things that hits you about Parallels is how easy it is to set up and use. Even if you have little experience with your Mac, the installation software takes control and will have you up and running in no time at all. The ease of use and quickness also applies to whatever separate operating system you are setting up with even the large latest Windows updates taking very little time to load up. If you are looking for the Windows experience on a Mac with the minimum of fuss and effort, it is likely that Parallels will be your number one choice.
Parallels also offers a greater level of integration than you can hope to expect from Boot Camp. If you plan on jumping between both operating systems, this is the option for you. Graphically, Parallels provides what you want for poker play and the speed is of a good standard too. When it comes to drawbacks for Parallels, it would have to be the price. There are more affordable options available for your Mac and if budget matters to you, you may need to give this serious consideration. Value for money is available from Parallels but you may get more value for money for a lower cost elsewhere.
VMware Fusion Review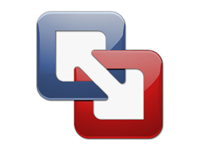 VMware Fusion provides an affordable system to gain access to online poker sites for your Mac and it appears to meet with the approval for many users. The affordability of this option is definitely a major plus point that will draw people in and it can help you to play the poker games you want. For many poker players, this is the bottom line and it will be money well spent if you gain access to the poker rooms you wish to.
Not only is the new VMware Fusion release cheaper than Parallels, it appears to be faster too. When you play a lot of games or spend a lot of time on your PC, this is the sort of thing that can make a difference. Making you feel happier and less frustrated is definitely worth pursuing and the fact that the affordability of VMware comes up time and time again makes this a great choice.
It may not be as immediate or as simple to use as the other options but it is far from difficult and all users should be able to get to grips with this software in a short amount of time. You may be looking for a more reliable and stable Windows option for your Mac but you won't go wrong with VMware Fusion, especially not for the price you pay.
Related Pages