Mac Poker Sites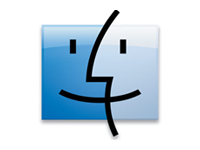 When it comes to finding the right poker site for you, there are a number of things that you have to take on board. If you are a Mac user, the most important thing to find is a poker site that provides you with a Mac native client allowing you to play your favourite poker games with the minimum of fuss and effort. We know how important it is to find a Mac friendly poker site and this is why we aim to provide you with a great selection of poker sites that are relevant to your needs.
In order to provide you with the best selection of poker sites, we run through a series of reviews to ensure that you can narrow in on the poker site that is best for you. We appreciate that sometimes the merits of a poker site can come down to personal matters so we will do our best to provide you with the facts which will allow you to make up your own mind on whether a site is going to be right for your needs.
Three things you will find on this page:
Online poker sites with a downloadable client for OSX
The four best rated poker sites that are Mac compatible
Mac poker sites that accept players from the USA
What we look for in our Mac friendly poker reviews
In all of our Mac friendly poker site reviews we will provide you with an overview of the site, some information about the software that is on offer and the welcome bonus that is on offer. We know that the welcome offer available from a poker site is crucial to your overall decision and we look to provide you what you can earn and what you have to do to reclaim as much of this bonus as you can.
We will also look at the promotions, tournaments and any rakeback deals that are on offer, all of which should provide you with enough information to make your mind up over whether an online poker site is right for you.
The Best Mac Poker Sites
Poker Site
OSX
NDL
US
Bonus
Code
Visit
100% up to $400
N/a, use link
OSX: Downloadable Version for OSX | NDL: No Download, Instant Play Version
Find out which Mac online poker sites we approve of
Some of our favourite Mac friendly poker sites so far include Ignition Casino Poker (US,) and SportsBetting Poker.
However, with new Mac friendly poker options opening up all the time, we aim to keep up to date with the new options. However, it is also fair to say that some online poker sites become better or less attractive to players and we will keep an eye on the changes made by poker sites to see how they affect you.
It is great news that there is an increasing number of Mac friendly poker sites to choose from but with an increasing number of options to choose from, we aim to ensure that you get the best information to make your choice at all times.
Recommended Mac Poker Sites
Poker Site
OSX
NDL
US
Bonus
Code
Visit
100% up to $2500
N/a, use link
100% up to $2500
N/a, use link
OSX: Downloadable Version for OSX | NDL: No Download, Instant Play Version
How we review Mac poker sites
It is one thing looking at a website to find online poker reviews but there are many different online poker review sites to choose from. Therefore, how do you know what website reviews you can trust or which will be relevant to you. First of all, if you are a Mac user, you need to make sure that you read reviews that are specific to Mac poker player's experiences, not PC users. For some sites, there is a huge difference between the experience for Mac users and PC players so don't assume that a review is going to be appropriate for you.
If you are a Mac poker player, you need to consider Mac poker reviews, and this is why we are the site you can trust. We only review sites and poker options from a Mac perspective, which means it is the option that is right for you. That's a hugely important reason for you to rely on us when it comes to online poker options but you'll find that there are many more reasons to trust iMac Poker.
The next reason to rely on us is the fact that we are poker players ourselves. You know that there are plenty of online poker sites that are set up for the affiliate returns and generating income. There is nothing intrinsically wrong with this; after all, everyone has to make a living. However, a review site that has been set up for affiliate income isn't going to be the most reliable review site. After all, when your income depends on sending players to a poker site and encouraging them to sign up and spend money, you aren't going to be in a rush to create bad reviews or warn you off about certain sites.
At iMac Poker, you can rely on us to tell you what we like and we don't like, because we are real people and real poker players. One of the reasons we set up the site was because we were sick and tired of reading positive reviews on sites, deciding to sign up with a poker site and then wonder what the people who reviewed it were thinking. And then it hit us, they were just blatantly telling lies to earn income and our actions had earned them money. That sucks.
As Mac Poker players, we know how hard it used to be to find a reliable poker option. Things are easier now and there are more options for Mac poker players, but it isn't perfect. This is why we are on hand to lead you through sites and to make sure you have an opinion you can take on board when looking for a new poker site.
We look at the bonus offers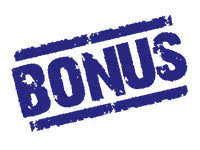 There are many things that really matter to poker players when looking for a site but we know that bonus offers are hugely important. We are fully focused on making sure you are up to date with what bonus offers are available and we dig a lot deeper.
All bonus offers will likely seem appealing on the surface but there is a need to dig through the T&Cs to make sure you know exactly what you have to do in order to claim your bonus and make withdrawals.
When the turnover required for an online poker site is so outrageous that you'll be lucky to receive any bonus, we'll let you know. When there is a very short time frame to turn over the bonus and get value for your decision, we'll let you know.
There are some online poker sites which are very similar and this means that the smallest difference may be a factor in deciding what site is best for your needs. This is why the number and range of bonus offers is important and at iMac Poker, we will do everything we can to ensure you receive the information you need to make a decision that works for you.
It is very easy to say that the higher the bonus, the better the bonus but this is how many people think. After all, if you can get your hands on a 100% poker bonus or a 200% poker bonus, you'd take the 200% poker bonus and not look back. However, you can't tell everything about a poker bonus just by looking at the numbers. This is why we delve deeper into the terms and conditions. If a poker site gave you a 200% bonus with a 12x turnover and 30 days to do it in or a 100% bonus with a 3x turnover and 90 days to do it, many people will think that the smaller bonus is the better one.
This is because they will probably be able to earn more money through the smaller bonus, and this is what we will make sure you don't miss out on.
A similar line of thought can be applied to the maximum amount of cash on offer in a poker bonus. If you have the choice between being able to earn up to a maximum of $1,000 or a maximum of $2,000; it stands to reason that the second bonus is more appealing. However, if the terms and conditions attached to this bonus are unrealistic, you may decide that it is better to opt for the smaller bonus if it is going to help you take out more money at the end up.
We will also consider the increments offered with poker bonuses and the time it takes (or the number of points you have to accumulate in order to get points) to determine if a bonus offer is worth playing for or not.
When you are looking to sign up for an online poker site, it is all too easy to get caught up in the bells and whistles of a promotion, which means you may not see the true nature of the offer. This is why you should turn to iMac Poker because we will make sure you get the offer that is best for your needs.
There is a lot of focus on welcome offers, and these are important in enticing players to a site, but we believe that loyalty bonuses are also important. If a poker site doesn't do anything to keep you coming back for more, are you going to feel as though you have a good relationship with the site? It is unlikely and when you think about the appealing nature of welcome offers, you know why many players sign up for a site, hang around for a couple of months and then head off again. It is a perfectly natural thing to do, and it seems silly for a poker site to behave in this manner. Why go to all the hassle of driving traffic to your site and persuade them to sign up with you only to allow that traffic to lose interest in your site?
We believe that poker sites which offer loyalty bonuses and viable reasons to come back on a regular basis are well worth supporting and we will do what we can to ensure you remain fully informed of what an online poker site provides with respect to loyalty bonuses.
We always review the payment offers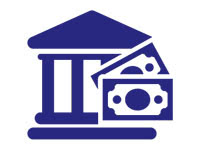 Playing online poker for free can be fun but it doesn't give you the experience of real poker. There is an edge when you play for real money or there is something at stake, and this is why you need to find a Mac friendly poker site that you can deposit funds on to.
This is why you can be confident that we will review the payment offers on every Mac friendly poker site. Your location may influence what deposit methods are available to you but you can guarantee that we will run through your options and let you know what is available to you.
You will find that credit card payments are the most common way to place money into an online poker site but some players have problems with certain cards. If there are any known or suspected issues on this matter, you can rely on iMac Poker to flag these issues up, ensuring you are up to date with any problems.
Debit cards are a good option in some countries but not suitable in other locations or on some other sites, so we'll keep you updated on this matter. You will also find that while e-wallet and pre-paid options can be a very convenient solution to deposit issues, not every site or country is happy with them. Again, iMac Poker will make sure that you are fully informed of any problems or details that you need to know.
There is also the issue of Bitcoin to consider. This cryptocurrency is becoming increasingly popular in modern times and this is reflected in the volume of online poker sites who allow players to deposit funds into their account in this manner. Bitcoin provides a safe and secure option for depositing funds and you can be confident in using this method, and this is why we make sure you know what Mac friendly poker sites offer a Bitcoin friendly deposit option.
We make sure we review the withdrawal methods
It is important to know how you can deposit funds into your account but more importantly, if you have winnings in your poker account, you need to know that you can withdraw your winnings. This is why iMac Poker places a great deal of importance on the withdrawal methods available to online poker players. We'll let you know of any fees, of the standard time-scales and we will also provide you with information relating to restrictions or limitations. You usually find that most poker sites have a similar or slightly less than range of withdrawal options compared to their deposit options, but we will provide you with a thorough run down of how you can withdraw from an online poker site.
Another matter that we will keep you fully informed of is the speed of pay-out. When you win at online poker, you want to get your hands on the money as soon as possible, but most players will accept that there is a need to have some delay in the process. However, not every poker site processes a withdrawal at the same rate and not every poker player is happy with the same speed of withdrawal. This is why we are on hand to keep you informed about the speed of withdrawals on Mac friendly poker sites.
We review traffic statistics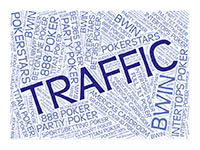 There are plenty of factors that influence how appealing a poker site is to certain players and a sometimes underrated feature is the importance of traffic. It is good to see a poker site with a lot of players because it is an indicator that it is doing something right but high traffic isn't the most important factor, what you should be looking for is player traffic. Well, this is what we are looking for and we will provide you with this information, allowing you to make a more informed decision on what poker site is going to be best for your needs.
There is also a lot to be said for examining the split in traffic between real cash games and tournament games. It is only natural that more players will show an interest in tournaments because this is where the big money prizes are found, but ideally, you will find a site that manages to provide you with a good mix of these traffic elements.
Fish on poker sites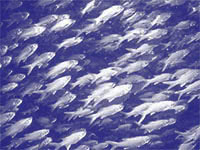 Traffic is important but basic traffic statistics don't tell you about the sort of player that you can find on a site or indeed give you any insight as to how hard a poker site might be. Fish is a term that is used for poker players who are new or who are easily beaten at the table. If you are looking to win a lot of poker hands and clean up when it comes to money, it is easy to see why you would enjoy playing online poker on a site that is known for having a lot of fish. The combination of fish and shark can often define how enjoyable a poker site is and you need to make sure you choose a site that is suitable for your needs.
If a site is notable for having too many sharks or too many fish, we will let you know and you can make up your own decision based on what poker site is right for you.
Where can you play?
We will keep you in touch with any regulatory issues that may prevent you from enjoying a particular site. Most poker players are aware of the difficulties that many US based poker players have endured in trying to find a poker site, but we are here to help you find the site that is most relevant for you.
You need to know what range of games are on offer
Let's be honest, many online poker players are more than happy to play Texas Hold 'Em which is just as well because this is an option that is available on every poker site. This is a good starting point but we know that some players love different games and most players enjoy some flexibility and variety. This is why we will give you the full run down of what games are on offer, and we will also tell you about the variations of these games.
In recent times, there has been a focus on offering speed poker games, which allow you to race through hands at a much faster rate. Sometimes you don't have a lot of spare time and this means you want to find an option that allows you to pack in as many games in as short a time as possible. There are also sites where you can quit tables and keep moving, so you want to make sure that you know sites are best suited for your needs, and at iMac Poker, we will keep you fully informed of what games you can play and what is available to you.
And even after all of these reasons, there are other factors that can make a player feel at home or leave them feeling as though they are on the inside looking in. We know that there are many reasons to fall in love with a poker site and sometimes the intangible reasons are just as strong as the genuine reasons. This is why we'll give you an overview and appraisal of the site, letting you know if there is any extra reason you should check the site out or why you should avoid it like the plague.
Whether it is the cosmetic look of the site or the number of satellite tournaments the site offers, we will keep you informed. We also know that many people are keen to enjoy poker in the real world and of course, many online poker sites have genuine connections with tournaments and big poker brands. If there are prizes or chances to head to the leading tournaments by playing on a particular poker site, we will make sure you know what is on offer.
Mobile Poker is important for many Mac poker players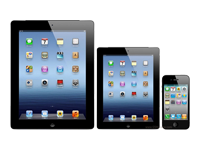 While it is important to get the lowdown on Mac friendly poker sites, most players now want to find options that allow them to play on their smartphone. Mobile poker is becoming increasingly popular and when you think about the amount of people who are seemingly glued to their phone every single day, this makes a lot of sense.
This is why we will tell if you a Mac friendly poker site is also mobile friendly, because it is good to have the option to move between these playing options from the same account. You will find your poker playing experience becomes a lot more convenient when you can use the same account for different types of play and at iMac Poker, we'll keep you informed of where you can sign up to double your poker fun. We also have a mobile poker page that runs through mobile poker options in greater depth.
iPhone Poker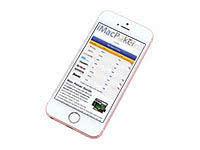 Given that the iPhone is the most popular smartphone in the world, it stands to reason that plenty of people will be looking for iPhone poker options. This is why iMac Poker is on hand to keep you updated with the best options for this smartphone style of play.
If you are a Mac user, there is a good chance that you are also going to have an iPhone. This isn't set in stone and you are allowed to use whatever phone you like but many people are big fans of Apple and will have a range of their products. With this in mind, we expect many Mac users to also have an iPhone, so we will keep you fully informed of what sites allow you to get involved with your favourite devices.
iPad Poker
You can also see why a lot of people will be keen to play poker on their iPad. The screen on an iPad is going to be much larger than the screen of your smartphone, so it can be a good halfway house between mobility and usability. A lot of sites offer specialist iPad Poker options and we will keep you fully informed of what these sites are, how easy they are to use and whether they are good option for Mac users.
Similar to the iPhone, if you are a Mac user and you are looking for a tablet device, we think there is a good chance that you will look to buy the iPad if it is within your means. As we said, many Apple users have a good level of loyalty when it comes to electronic gadgets and devices, and this is why we are more than happy to provide you with insight into iPad Poker options.
If you are looking to enjoy poker on Safari, you can be confident that we have you covered.
Android Poker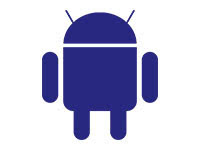 Of course, just because you are a Mac doesn't automatically mean that you are going to use an iPhone. That would be an assumption that is wrong to make and given that more users have Android phones than any other type of phone, there is a need to know what poker options are good for Android phone users.
We will provide you with insight into Mac friendly poker sites that also offer Android options, allowing you to get the best of both worlds when you play online poker. No matter where you want to play, if you can get a signal, your Android phone is going to provide you with poker options and iMac Poker will keep you fully informed of what those options are.
Windows Phone Poker
It is not as though iPhone and Android phones are your only option when looking for a smartphone. A lot of people use a Windows Phone, and many of these people are going to look for online poker options. This is why we will keep you fully informed if a Mac friendly poker site has a Windows Phone poker option.
What software is the site running on?
You may not think that there is much of a difference between some poker sites but this is usually down to the software provider the site uses as opposed to anything the site is doing. We keep you informed of what software provider is in use, what options there are to enjoy, including any no-download options if they are available and usability features.
If all you want to do is play games, you are pretty much sorted with most online poker sites but there are big differences to choose from depending on the software that is running and we'll make sure you are fully informed of the software providers on your choice of Mac friendly poker site.
What customer service is available?
Customer service isn't really an issue that matters to you until you really need to speak to someone at an online poker site. Then it becomes one of the most important aspects you can find. There should be a really good FAQ on site and there should be a number of ways you can contact a site, preferably with some form of live option so you can raise issues quickly.
If these items aren't available or a site has a reputation for providing a bad standard of customer service, we will let you know. Similarly, if there is a Mac poker site that plenty in its favour with respect to customer service, we will make sure you know about these sites too.
Questions that you likely ask yourself during the selection process, and the questions we ask too, include:
Does this poker site look as though it is going to be around for the long haul?
Can you deposit money quickly and easy?
Is the site known for making withdrawals difficult?
Are the cash games soft or hard?
How many players play games on site?
What are the tournaments like on site?
Is there a loyalty or promoted bonus on offer?
If there is a loyalty or promoted bonus on offer, is it easy to earn?
What is the customer service like from a site?
When you are looking for the right Mac poker site, or you just want to know what Mac poker sites can be trusted so you can develop a portfolio of Mac friendly poker sites, let iMac Poker help you find what you are looking for.
Related Pages