US Poker Sites for Mac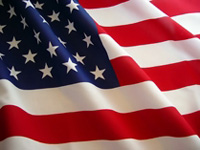 Even though online poker has been a popular activity around the world, two groups of people have found it hard to find the right poker site for them. The first group of people who have a smaller pool of relevant sites to choose from are Mac users. Due to the difference in the operating system and set-up of the Mac, Windows friendly poker sites are not suitable for Mac users. This means that Mac users have to be careful when choosing a poker site because not every site is eligible for them.
The other group of online poker players that have to look harder to find a poker site to play on are players in the United States. There have been a number of restrictions placed on US gambling sites and while it has never been strictly illegal to play online poker in the US, the restrictions placed on sites, the deposits allowed and other measures has made it very difficult to find a site that will let US poker players play.
Three things this US poker page has to offer:
Reputable and renowned poker site accepting US poker players
Recommended payment methods for depositing and cashing out
Info related to playing online poker in the United States
Mac using US poker players can struggle!
Therefore, if Mac players struggle to find a site where they can play and US poker players struggle to find a poker site where they can play, you can imagine that life is particularly difficult for a US Mac poker player! Things are getting better though and there are an increasing number of poker sites that provide a credible and reliable gaming service to Mac using US poker players.
Some of our favourite Mac friendly, US poker sites are Americas Cardroom, BetOnline Poker and SportsBetting Poker. We look at all of these sites in-depth on site and explain why they are worth signing up for but if you would like a quick insight into what these US friendly Mac poker sites have to offer, check out the table below.
US Poker Sites for Mac
Poker Site
OSX
NDL
US
Bonus
Code
Visit
OSX: Downloadable Version for OSX | NDL: No Download, Instant Play Version
Another poker site that we like but we view separately from the main US friendly Mac options is the ClubWPT site. This is a very different style of poker site, based on a subscription as opposed to allowing players to sign up and then make deposits and play with deposited funds. It is important to view ClubWPT separately because it doesn't offer what
the rest of the online poker sites
provide and it may not be to everyone's taste. However, ClubWPT is a reliable and secure online poker option which caters for US players and Mac users. There are still great prizes to be won on site and there is a lot of excitement to be gained from taking on fellow poker players.
Legal US Poker Sites
Poker Site
OSX
NDL
US
Bonus
Code
Visit
OSX: Downloadable Version for OSX | NDL: No Download, Instant Play Version
We know that life has been difficult for US based Mac using poker players but things are better today than they have been at any point in the past. Still
there are more US poker sites available
for Windows. Things are also continually improving with new sites coming on board and existing sites providing a greater range of options for players. We aim to keep all US Mac using poker players up to date with the sites that are relevant to them.
Latest bills for online poker in United States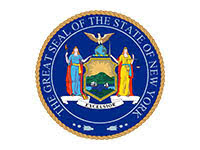 New York is regarded as one of the more progressive areas of the United States and there is no surprise as to the fact that there is movement with respect to internet poker in this part of the country. In fact, as of October 2017, two bills had been presented, both at the start of the year, in January and February respectively. The first bill passed the Senate Gaming Committee by a margin of 11-0 and the second one passed with a vote of 27-9. There was then a hearing before the full senate in June and the vote passed by a margin of 54-8. This meant that the bill would be passed to the Assembly for a vote. This is positive news but as a word of caution, a similar bill reached the Senate's Racing, Gaming and Wagering Committee and the Senate Finance Committee in 2016 but there was no vote due to the end of the legislative session. It may be that a similar outcome occurs in 2017 but there is no doubt that there is a level of determination behind the movement to bring internet poker to New York.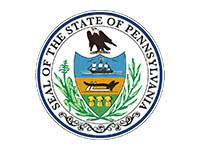 In Pennsylvania, there have been four bills relating to the regulation of online gambling presented, HB 271, SB 524, SB 477, and HB 392. HB271 passed the Senate Community, Economic & Recreational Development Committee by a vote of 11-3 and then passed the Senate Appropriations Committee by a vote of 24-2 on the 23rd of May 2017. On the following day, the full Senate voted on the matter, passing the bill by a vote of 38-12. The bill then made its way to the House and on the 7th of June, the vote was passed by a margin of 102-89.
Votes are in favour of online poker play in the US
However, there was an alteration to the bill relating to the tax rate percentage on all revenue which means that it has been returned to the Senate. If it is possible for the House and Senate to come to agreement on the tax rate for the bill, it is likely to pass in 2017 but again, a similar bill was tipped for success in 2016 and that failed to receive the vote from the full senate.
In Michigan, the SB 203 bill, which holds the intention of legalising and regulating online gambling, referring to poker and casino games, was introduced. On the 8th of March, it passed the Senate Regulatory Reform Committee by a 7-1 vote and it has been passed to the Senate where hopefully it will receive a full vote. Again, as with other states, a similar bill progressed in 2016 in Michigan, passing the Senate Regulatory Reform Committee but this bill didn't receive a Senate vote.
Numerous bills are being put forward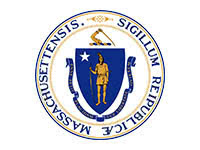 In January of 2017, there was a bill, SD. 618, raised in Massachusetts to legalise online gaming. This is still a slight document, amounting to just two pages, so there will need to be a lot more detail added but it is a positive sign and one that indicates there is a desire for online poker play in Massachusetts.
On the 31st of May in Illinois, Senate passed the HB 479 bill, with the intention of regulating and legalising online gambling, which accounts for poker and casino play, by a margin of 42-10. This bill has been passed on to the House and there will hopefully be a vote.
Other areas where a bill has been produced include West Virginia, Hawaii and New Hampshire while discussions have taken place with the Senate Committee in Washington.
All of which means that while there hasn't been any actual progress with respect to further states in the US allowing online gaming, it is clear that there is a desire and that people in power are in favour of these bills. There is still a waiting period for one bill to make it all the way through the process but at this point in time, things are looking brighter than they have done before for online poker players in the United States. Hopefully 2018 will be the year when things really start to turn around for US poker players and of course, for poker players in the US who play on a Mac.
Depositing with a US poker site
It is understandable that depositing with a US poker site is one of the biggest issues that poker players have. This has long been the issue that has prevented many online poker sites from offering play to US poker players but it seems as though there is now a change to the status quo.
Credit card deposits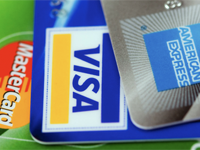 You will find that the easiest way to make a deposit to an online poker site in the United States is via credit card. Anecdotal evidence suggests that this method works around 70% to 80%, which is definitely a good starting point but equally, just because you have been initially rejected doesn't mean that there is an issue or problem.
It may be that there are coding issues that prevent your bank or financial institution from authorising your deposit. If you have tried to make a deposit via credit card but have found that your attempt was rejected, contact the site's customer support option, either by phone or by live chat. There is often the opportunity to process your deposit live via these methods, and if the site is able to help you, they will. You need to remember that online poker sites are looking to make money which means they want to make as many deposits as they can, without putting themselves at risk or causing any problems. If there is no reason for your deposit attempts to be blocked, most online poker sites will do what they can to help you deposit funds.
A Visa credit card deposit is the best choice
When it comes to credit cards, you will find that the most commonly accepted card is Visa and then Mastercard with Amex coming in third. If you have a choice of credit cards, it makes sense to use the Visa first because this is the one that has the strongest chance of success.
You will also find that Moneygram and Western Union are options that you can use but again, if you have a Visa or Mastercard, it makes sense to use them first. These transfer options are more likely to be accepted if you are a high stake player submitting large sums of money. If you are looking to play a lot of money on a US poker site, it may be worth your while speaking to someone at the customer services department at the site. Again, online poker sites are businesses looking to make money and if you can show that you are likely to provide them with a lot of money, they will be keen to do what they can to support your claim.
Use Bitcoin to fund your poker account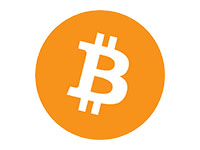 In recent times, another option has emerged with Bitcoin being a popular option. This is a crypto currency and there are a number of benefits in using it. This is a secure option and you'll also find that many online poker sites don't charge a fee for this style of deposit, which has to be good news for all US and Mac poker players.
You will also find that eChecks are an option for some players, depending on where you play or where you are located. This is because at this point in time, the eCheck option is limited to poker sites that are ran by state-run poker sites. This means that sites like WSOP are available options as are sites ran in NJ, NV and DE. This is a very simple way to deposit funds and by entering your bank number and routing number, you will be able to place funds into your online poker account.
Withdrawing from a US poker site
It is good to know that you can make a deposit when you are a US Mac poker player but for many people, the most important aspect comes with withdrawing money from your poker site of choice. This is definitely something that makes a difference because if you cannot withdraw from a poker site, what is the point of playing on it?
You will find that your options include receiving a paper check, accepting a bank wire or using Bitcoin. A paper check is the slow method of receiving your money but this method often comes with no fees. If you choose an e-wallet option like Moneygram or Western Union, you will find that you can be charged up to 10% of your withdrawal. Depending on the sum of money you are looking to withdraw from the site, this could be a lot of money and regardless of the size of the withdrawal; you don't want to be giving away too much money.
Some sites like Ignition Poker and BetOnline provide a FedEx service for your payment, which will take a few days but you may find that you get charged $50 for the privilege.
Where to play?
One thing that is often asked by many US poker players is where should they play? There was a time when gaining access to any poker site was good news but when you have options available to you, you want to make sure that you make the right choice. There are many factors to consider when it comes to online poker play but one thing that is very important for many people is to play on a site where you have a chance of winning.
If you are a new poker player, or a new player on a particular site and you have to get used to what is on offer, you can often feel that you lose every hand. There are some established poker sites that have developed a reputation for sharks, picking off new players and picking up easy money. This isn't something that a site wants to develop a reputation for because in the end, new players will stop joining and this is bad news for a site.
This can be seen in the ways that some US friendly poker sites try to protect and shield new players. There are often freeroll tournaments and special games set up for new poker players in an attempt to ease them in gently. When new players are pitched against new players, there is a greater likelihood of the player winning, which will help a player to feel welcome on a site. Poker sites want players to feel as though they can win, so this style of play and tournament access is common place amongst many US poker sites.
Top Recommended US Poker Site
Poker Site
OSX
NDL
US
Bonus
Code
Visit
100% up to $2000
N/a, use link
OSX: Downloadable Version for OSX | NDL: No Download, Instant Play Version
However, if you are looking for US poker options that allow you the chance to pick up some easy wins, it is has been recognised that the general gaming sites, that feature poker alongside other activities, are the softer sites. This means that there is a wider variety of poker players taking part in the fun, and this means experienced and skilled players have a greater chance of winning.
If you are a skilled or experienced poker player looking to clear up, this is the sort of site you should consider. If you are a novice poker player and you don't want to be picked off too easily, this is probably the sort of poker site you should avoid.
Of course, given that poker games are played against other players, you never really know what it is going to unfold. There is also the fact that each hand is different due to the cards that are dealt so even if you are new to poker or you don't feel confident playing on a site due to being new, you still have a chance of winning. Poker provides opportunities for all players and sometimes the hands that are dealt are the great leveller. This means that there should be a degree of flexibility in whatever poker site you feel confident about playing on.
Frequently Asked Questions
It is obvious that US Mac poker players have a lot of questions and this is why we try to provide answers to the most frequently asked questions that our guests and visitors have.
Is it possible to play on a Mac and a mobile from the US?
This depends on the site that you sign up with but you will find that the sites we recommend are suitable for all Mac users in the United States. We will also provide you information on which of these sites offer a mobile option, so when you want the convenience of having one account to play on your Mac and mobile, we will help you out.
Which US poker site or sites should I join?
This is likely to be a matter of personal taste and preference but we will do our best to provide you with as much information and guidance as we possibly can. We know that there are many factors that matter to US poker players, and you need a site that is Mac compatible, but we will outline what features each site has and hopefully this will help you to select the US and Mac friendly site that is right for your needs.
What US poker site offers the best depositing option?
One of the most important things for a player to know before they commit to a site is what the depositing options are like. If you cannot submit funds into your account, you don't get the full benefit of the site and this means you need to know what options are available.US poker players have often been limited in the deposit options they have available to them but in recent times, these have improved. There has also been improvement with respect to the deposit options that are suitable for Mac poker players, and if you are looking for the full run down on what depositing options are right for you, get in touch and we will be happy to help you out.
Credit and debit cards, alongside the e-wallet options are the most popular deposit options in Europe but in the United States, things are a bit different. Credit cards are likely to be the favoured option for players but this isn't the only way you can submit funds into your account. Bank transfers can take some time but pre-paid cards or digital currency options like Bitcoin are well worth considering if you want to see the full range of deposit options available to US and Mac poker players.
Can I deposit in US Dollars?
When you come to us to find out about US friendly and Mac friendly poker sites, you can be confident that you can deposit in US dollars. There may be options to deposit with other currencies available to you but we know that our players want US friendly options and this is why we recommend sites that allow you to deposit US dollars.We find that sites which require you to deposit with other currencies also have a range of additional charges and fees, which makes the process unsettling.
How fast are the payouts?
When you have won money in online poker, it is only natural that you want to get your hands on your cash as quickly as possible. This makes sense and for some poker players, the longer you leave your funds in your account, the more likely it will be that you will spend the money on other poker games and tournaments.We provide you with insight as to how fast the payouts are when you play on a site, so if you need fast payouts, iMac Poker has you covered.
What poker tournaments are available?
One of the most important aspects for US poker players is what tournaments are available. There is a broad range of poker tournaments to choose from and this is definitely the case for US poker players too. We keep you fully informed of what tournaments are available on our US friendly and Mac friendly poker sites.
Can I get poker rewards from US friendly sites?
Welcome bonuses are hugely important in deciding which poker site to play on but these bonuses and offers run out very quickly. This means some players will be tempted to look around for a different site or they could choose a site which recognises loyalty by providing poker rewards on a regular basis.One of the aspects we look out for at iMac Poker is poker rewards and if you are keen to have your loyalty rewarded, we are the site for you.
Do free play poker games work like real games?
A positive aspect of the Licensing Commissions work and the work of relevant Gaming Authorities is that free play poker games play the exact same as real games. The only difference comes in what happens when you win, because with a free play poker game, you receive demo mode credits as opposed to cash. However, be on the lookout for freeroll poker poker tournaments because these are free poker games that offer genuine prizes!
Are there any new poker game variants on offer to US players?
You'll find that there is a steady range of poker options and variants available for US poker players, which means that you may not find too many new poker games being launched for US players. However, you will find that many sites offer their own take on traditional games and at the moment, there is a lot of demand for Turbo or Speed poker games, which is like normal poker but much faster.
Do US players access lots of poker bonuses?
US poker players, and Mac US poker players, should know that they can access the same level of poker bonuses, welcome offers and loyalty rewards as any other online poker player. Yes, there have been some issues for US and Mac poker players to contend with when it comes to internet poker but once you find a site that you like, you will find that the set-up and features are as prominent as they are on any other poker site.
Related Pages