Free Poker for Mac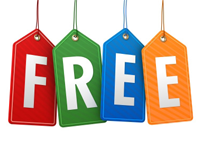 When it comes to making the most of your poker time, it makes sense to have as much money as possible at your disposal. Boosting your bankroll is a great thing for any poker player but of course, this can be a bit of a financial drain on players. It has often been a struggle for Mac users to find poker sites that are right for them but things are definitely on the up. This means that not only are there plenty of great poker rooms for Mac users to enjoy, there are also plenty of ways to boost your bankroll by taking advantage of bonuses and promotions.
Poker sites are keen to have as many players play on their site as possible. This means that an increasing number of poker rooms are ensuring that Mac users can join in with the fun and all of these sites are looking for ways to give players bonuses that can see them play more poker without spending too much money (at first!)
Three reasons why playing free poker is better than playing for real money:
You are new to the game of poker and want to learn it
You aren't skilled enough to win when playing for real money
You want to have fun but don't have any money to deposit
No Deposit Bonuses
One of the most popular bonuses on offer from poker sites would have to be the no deposit bonus. This is where a player receives a bonus as soon as they sign up for the site. This happens before a player makes a deposit so there is a chance to try out the games and tournaments on site without having to spend any of your own money. This is a really good bonus because it provides players with a chance to review a site for themselves without having to shell out their own cash. If you are particular about the sort of poker sites you play on, a no deposit bonus will provide you with the chance to get to know a site before you fully commit to it.
Instant Cash Bonuses
Another popular style of poker bonus is an instant bonus. While most poker sites will provide players with a bonus when they make a deposit, the majority of them spread the bonus out. This means that players have to play on site to earn incremental chunks of their bonus. This can take the excitement out of a bonus for many players and a lot of poker players find that they don't actually receive the bonus that they were promised because they don't hang around long enough to earn the bonus.
This is where an instant bonus provides players with a bonus straight away, providing instant gratification and reward for their work. Examples of these bonuses can be found in the table below:
Current Instant Cash Bonuses
Poker Site
OSX
NDL
US
Bonus
Code
Visit
100% up to $400
N/a, use link
OSX: Downloadable Version for OSX | NDL: No Download, Instant Play Version
Getting bonuses will always be a good feature for poker players but even with bonuses, players need to be sensible with their cash and make sure that they stick to their budgets. If you like the idea of playing online poker but are worried about spending too much money, there are a couple of options for you.
Risk Free Online Poker
The ClubWPT site is a great choice for players who would prefer to have a greater sense of control over their money. This site operates like a members club and you pay money every month to gain access to the games. This means you know what your expenditure is going to be and you won't be able to run up big debts if you decide to keep on playing. For many players, the poker playing style provided by ClubWPT is very advantageous.
Subscription Based Poker Sites
Poker Site
OSX
NDL
US
Bonus
Code
Visit
OSX: Downloadable Version for OSX | NDL: No Download, Instant Play Version
Yearly membership: $239.40 ($19.99 per month, billed yearly)
Quarterly membership: $68.85 ($22.95 per month, billed quarterly)
Monthly membership: $24.95 ($24.95 per month, billed monthly)
However, for some people, poker is just about fun, excitement and the challenge of taking on other players. For players who are not too bothered about winning money, the PlayFreePoker.org site is a great option. This site provides plenty of great poker games for players where you can hone your skills and take on opponents but all of the poker action is completely free.
There are poker options for everyone which has to be a positive thing because the more poker players, including Mac poker players, playing online poker, the better it is for everyone.
Related Pages