Winning Poker Goes All In With A Big Bang
Friday, May 19th, 2017 at 9:31 pm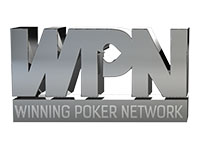 There are many different online poker sites and networks to choose from, so it is good to know which sites and networks work harder to provide you with the best poker playing experience. A lot of online poker players appreciate what is provided by the Winning Poker Network and a big factor in why this is a great network is down to the fact that it is always trying to improve its service.
The Winning Poker Network is well known for innovation and the network has just released a large software update which provides all of its online poker software with a range of enhancements and features which the company believes are available in the sector for the first time. These updates are available for all Winning Poker Network Poker players.
The updates and enhances include:
Avatars
There is a new range of avatars on offer, allowing players to find the graphical representation of their mood our outlook. The launch of the new software allowed players to choose from a basketball head, a robot, an executioner, an alien and even a zombie.
Player Observation Tool
Many players are looking for ways to improve their game, analyse their shortcoming and work on how best to play. This feature, which is available for tournaments and cash games, sees players being able to provide a link to their friends which enable these people to watch the play unfold live. With this link being provided in a format that can be enjoyed by any web browser that utilises Flash, there is no need for the viewer to have the Winning Poker Network software involved.
If you are looking to get advice on your play, this feature is likely to be a great way to get insight from people you know.
Double or Nothing
Some folk like a gamble and this feature is likely to be attractive for these poker players. This feature allows players the chance to play for the chance to double up what they have won or gain back their losses and all they have to do is choose between a red or black card.
Ticket Manager for Ticket Tournaments
With a range of tournaments on the network, many people like to build up tickets to gain entry to these tournaments. The ticket manager ensures players can keep track on what they are looking for with respect to specific tournaments, and receive information about expiration dates or statuses of these tickets and tournaments.
With many Mac poker players playing on the Winning Poker Network, home of Americas Cardroom, this update is sure to help players enjoy their poker play and how to manage their activities on site.