Three Benefits of Playing Online Poker on a Mac OS Computer
Thursday, January 23rd, 2020 at 9:50 am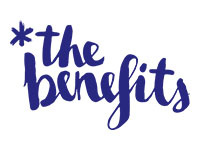 Over the past five years, the total global market share of Mac OS has increased from 8,6% to 13,17%, which means that the number of people who buy Apple computers is slowly growing, probably given by the friendly environment created when you have an iPhone or an Apple Watch.
One of the biggest drawbacks for Mac OS users has been the relationship with the gambling industry; many game developers didn't offer a native Mac client; fortunately, over time, this situation has been solved with new tools like Steam or with a renewed interest of companies to attend this market.
Many poker rooms have fallen into this trend, and nowadays, it is easy to find poker rooms with native Mac OS clients to play. This is excellent news for players who can start playing without the need to install emulators and enjoying the perks of the Apple operating system.
Play only at the largest online poker rooms
Rest assured that any poker rooms offering a Mac OS native client is one of the largest online poker rooms on the market. Developing an additional poker app (or buying it) requires a financial effort that only large companies are willing to make.
Most likely, this is accompanied by many poker promotions like welcome bonuses, large MTT series, VIP programs, etc.
When you play on the biggest online sites, you also have the guarantee that your funds are safe and that you won't be scammed; certainly, a Mac OS poker room holds a secure gambling license that makes everything more reliable for players.
Companies with a strong tech team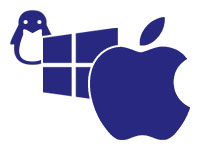 Keeping an additional client up to date (because generally, all poker rooms have Windows software) requires a strong in-house tech team or a dedicated third party. New threats must be fixed every day, and software coding evolves to bring more features to players and speed up processes.
When a poker company decides to increase its portfolio by offering a Mac OS client, it's devoting additional resources in training and people to work properly with the new customers. Of course, it is different to solve a technical issue for Windows than for Mac OS.
Play virtually virus-free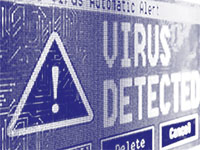 Perhaps the most promoted advantage of Mac OS vs. Windows is that: there are virtually no viruses attacking Mac OS computers. Besides being an intrinsically safe operating system, developers of harmful software such as viruses or trojans focus their efforts on the world's most popular platform: Windows.
Thanks to this, Mac OS players don't need to worry too much (of course, safety precautions should always be taken, especially when we talk about money online) about viruses and other harmful software, so stay away from untrusted sites, and most likely you won't face any problems.
Summary
It is no longer necessary to use a Windows emulator to join a poker game online; playing directly on a Mac OS computer is now 100% possible thanks to the development of the gambling industry that recognized Apple fans as potential customers.
As we mentioned, the best online poker rooms on the market already have a Mac OS native client.
And those that are not, most probably, are developing a client right now because nobody wants to miss a valuable piece of cake.