Poker Players Set Off On Your Mission In June
Tuesday, June 2nd, 2015 at 11:38 am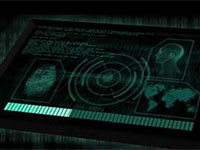 Your poker playing mission, should you choose to accept it, is to log in to Bet365 Poker and play for prizes by reaching coin targets. There is a new mission taking place every hour, on the hour, so there will always be something of interest to poker players that love a challenge. If you want to have a higher goal to aim for, be sure to select the Premium Tables and you will be able collect coins at twice the rate.
The promotion is already underway, it began on the 27th of May, but it runs through until the 24th of June. This means that you have plenty of time to still get involved with the promotion, but you don't want to leave it too long because there are new qualifying periods taking place every day. The qualifying period runs from 12:00 GMT to 11:59 the next day.
Coins lead to prizes in this promotion
You need to collect at least one coin in a qualifying period to qualify and you will be provided with the required number of coins to complete a mission, and the total number of coins available in the poker lobby. Prizes are provided to players on a pro rata basis. For every Merit Point that is earned on a Premium table, you will receive one coin and on all other tables, you will receive 0.5 coins for every point that you pick up.
Where and how you play can help you to complete your mission more effectively

Merit Points can be earned on all tournament tables and real money cash tabled. Merit points are earned at a rate of 15 for every £1 or €1 of tournament fees or attributed rake. You must ensure that you have opted in to the tournament to be in with a chance of picking up coins and qualifying for prizes. If you have received a prize, you need to log into the poker lobby or the Mobile poker site within 7 days or the prize amount will expire.
It should be noted that the Bet365 Poker site doesn't have a Mac option, but it does provide a mobile poker site. We find the mobile poker site to be a reliable and effective option, and we are happy to refer to the Bet365 Poker mobile site as the recommended mobile poker site of iMacPoker.net. There is also the fact that many Mac poker players enjoy playing on Bet365 Poker through the use of an emulator. If you would like to learn more about poker emulators, we have further information included on our Windows emulators page.