PKR Suspended By Microgaming
Friday, May 5th, 2017 at 6:02 pm

PKR has long been seen as one of the more innovative and exciting online poker sites, largely due to its graphics and gameplay, but there has been a major turn of events at the site. This comes with the fact that the site has been suspended, seeing all gameplay halted on the site. It is believed that this move has come about with the company admitting that they are suffering from financial difficulties. The PKR twitter account has also been removed and players searching for the account land upon a page saying "Sorry, that page doesn't exist!"
The PKR site doesn't provide much information at this point in time but it does admit that the PKR Limited and PKR Technologies Ltd companies have filed applications to the Court for Administration Orders. This application will be held next week, beginning Monday the 8th of May 2017. The company states that after the hearings, further details will be provided on the site, with information for players and creditors to contact with respect to any queries that they may have.
PKR suspension is a blow for the industry at this point
This is the sort of story that is bad for the entire industry, even if you haven't played on the PKR site to this point. The fact that at this point in time there will be poker players who were looking forward to playing online poker at the weekend but now cannot is certainly troubling for the industry.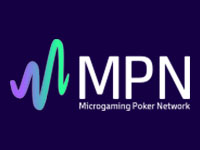 It should be noted that in accordance with the licence obligations that PKR has in the United Kingdom and in Alderney, player funds should have been held in a segregate client account. If the company has complied with this part of their licence, then there is a level of hope and optimism that player funds will be taken care of and hopefully returned before too long. Of course, when firms are in financial difficulty, they don't always follow the rules and guidelines but at this point in time, this would be pure speculation and affected poker players are advised to wait until further updates are made.
The news that the PKR site has been suspended from the MPN Network by Microgaming is certainly news that will leave some poker players on a low note as we head into the weekend. We will keep you updated on this PKR story as it is likely to be one that will run and run.