PKR Poker Mobile Review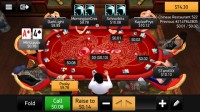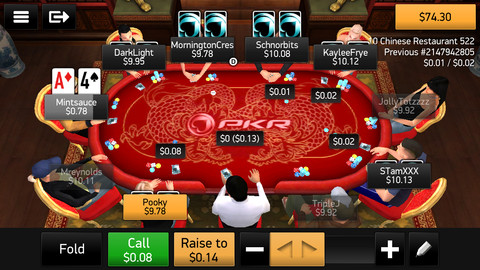 With an increasing number of people choosing to access the internet via their smartphones or tablets, online poker sites have had to move with the times. In relative terms, online poker is a fairly modern phenomenon but there have been many changes in recent years. Given that so many people are big fans of Apple products such as the iPad and the iPhone, online casinos have had to focus on these mobile options and the best poker sites have been working hard to deliver a reliable and high quality poker experience.
One site that many people believed would struggle to move into the mobile poker territory was PKR. After all, this site had made its name through ground-breaking graphics, avatars and the engagement between players. With many online poker providers struggling to provide a standard poker experience for players, there were concerns about how PKR would even begin to bring their unique style of poker to the top Apple products.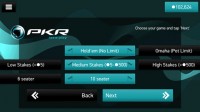 Amazingly, they have managed to achieve this and if a big factor in your use of PKR relates to the style and graphics of the site, which is a key feature in any PKR review, you will be delighted to know that they are all well replicated here.
The app is suitable for use with the iPad 2 and all newer models and the iPhone 4 and all newer models. This should mean that most users are taken care of and there is no doubt that these machines are being pushed to the limit of their capabilities with the software and poker options.
The PKR mobile graphics look great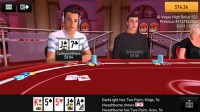 As you would expect, the PKR visuals work a treat on the iPad and they were mad to be played in this fashion. The iPhone provides a much smaller screen size but there is still an opportunity to see the action unfold clearly and to engage with other people. Given a choice between the two, the iPad is always going to be the option to select but no matter what medium you use to play PKR, you will find something that is of merit.
With the app, you get access to real money ring games and there is also the opportunity to take part in Sit N Go games. This should provide poker players with more than enough options to occupy themelves when they are on the go. At the moment, it is not as if the mobile version of the PKR site is a direct substitute for the main site, it should be considered as an additional way to play when you are unable to gain access to your main online poker site.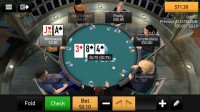 Players have the opportunity to try the games and the app itself for free with the various practice tables on offer. This is a great starting point because many players are still quite wary of mobile poker apps and options. The fact that you can try the app without having to spend any of your own money will give players a lot more confidence.
If you like the app, you can start to delve deeper into what the app provides, if you don't like the app, you can delete it from your mobile or tablet device and you haven't lost any money at all. In essence, the PKR mobile app provides a no lose situation for players and given the popularity of these mobile devices and sites like PKR, it makes sense for people to combine the two whenever they can.
With mobile poker technology still being very cutting edge, there are updates for the PKR app coming all the time. What this means is that while the PKR app provides a reliable and reputable poker app, it is improving all the time, which can only be a positive thing for poker players looking for a mobile option.