Party Poker April Events
Thursday, April 7th, 2016 at 1:47 pm

At iMacPoker.net, we are always on the lookout for the latest promotions and exciting events and it seems as though Party Poker is keen to keep us interested this month. They have unveiled a number of big events for April so if you are looking for something to get you excited and enjoying some fast poker action, we have the details for you here.
Fight Night on Tuesday 12th April
If you are looking to show off your skills, Fight Night on Tuesday the 12th of April is likely to be a night that is right for you. With $260,000 in guaranteed prize pools on offer, there are a number of buy-in levels so everyone can feel as though they are part of the big event.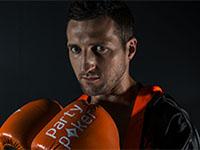 As in previous editions of Fight Night, this latest incarnation sees the buy-ins of the Jab, Contender, Uppercut, and High Roller remain as they are during any ordinary value-packed day, but the guaranteed prize pools are doubling in size, giving you the chance to win massive prizes and give your bankroll a boost.
There are satellites available on site for the Uppercut buy-in ($109) and the High Roller buy-in ($530) and if you are looking for more affordable buy-ins, the Jab costs $5.50 and The Contender costs $22. All of the events have a guarantee that is double the usual amount, so there is a big incentive to get involved with this promotion. The Jab provides $20,000 in guaranteed prizes, The Contender provides $40,000 in guaranteed pay-outs, The Uppercut provides a guaranteed pay-out of $100,000 as does The High Roller.
You can also make your way into these events by exchanging loyalty points, which could make life easier.
Pure Poker Wednesday
If you have been thinking that Wednesday nights haven't offered you enough in the way of poker fun and entertainment, you'll be delighted with the launch of Pure Poker Wednesdays on the Party Poker site. The site claims to be going back to basics on Wednesday night by serving up No-Limit Power Series tournaments in the form of freeze-outs.
Many in the poker industry call freeze-outs the purest poker form. There will be no re-entry option but the guarantees are still in place so there will be a chance to win big from an initially small layout. The format of the tournament will also follow the same style and structure of the World Poker Tournaments, so if you are keen to improve or develop skills in this playing style, Wednesday night could become the most important night of poker play.
Sit & Go Hero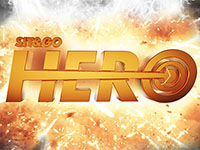 Anyone looking for past poker play knows that Sit & Go games are all always worth checking but it seems as though Party Poker want to up the ante. This can be seen with the four handed Sit & Go tournament which comes with a new twist. This is a bounty tournament and it provides players with the opportunity to win up to 10,000 times their initial buy-in. This is the sort of return on investment that many people dream of so if you fancy the idea of hunting down opponents and winning big money, the Sit & Go Hero tournament could be of great interest.
There are five different buy-in levels on offer:
The tournaments progress with a random draw that determines the multiplier and the total prize draw and of course, which players will have a bounty placed on their head. The bounty element provides players with the chance to win up to £50,000. This is a prize always worth playing for!