New Promotions Keep Poker Players Playing
Thursday, May 16th, 2013 at 11:12 am

While the thrill and excitement of a poker game may be enough to keep some poker players happy about what is on offer, there are plenty of poker players that need a bit more excitement and drama. This will be why so many online poker sites provide eye-catching promotions and tournaments on a very regular basis. The level of competition between poker sites means that there will always be a good level of promotions to look out for as sites battle for players but giving something back is a great way for sits to win players over and them on side and as well as on site.
PokerHost is a popular poker site and it knows that players love a poker bonus. When something special or unexpected happens in a poker game, a player will feel a strong sense of pride but PokerHost wants to deliver a huge amount of cash alongside that special feeling! This should encourage players to get involved with the ring games and if you are able to play that elusive Royal Flush, you will be handsomely rewarded for it. If you play a Royal Flush in a ring game at PokerHost, your bonus will be 100 times the equivalent of the Big Blind for the current limit table. Just imagine you were playing a $5-$10 ring game and you are able to play a Royal Flush. You would be entitled to a bonus of $1,000! This is definitely going to be the sort of bonus that can turn a good evening into a great one.
Play more often and win more often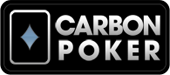 Paying out a massive poker bonus for a special event is one way for poker sites to go. This is a good incentive because lots of poker players will know that the odds of picking up this bonus are limited but when it does strike, there is a huge bonus on offer. For many people, the drama and excitement caused by a massive prize is a huge part of playing. However, some people are not too fussed about the high pay-off but low likelihood of earning it style of game. There are plenty of poker players that prefer the chance to play as many games and tournaments as possible. These are the poker players that put a belief in the law of averages and Carbon Poker is serving up more than enough poker tournaments for a player to enjoy.
You will want to set aside a bit of time to check through the full range of Carbon Poker tournaments that are available each week! Your scrolling finger will certainly get a workout as there are plenty of poker tournaments to choose from. One of the best things about the full range of guaranteed poker tournaments provided by Carbon Poker is the fact that there is a fixed prize pool on offer. Even if some of these tournaments fail to achieve a big audience of players, the money on offer is fixed, giving you a better chance to grab the cash.