Million Dollar Sunday At Americas Cardroom
Wednesday, March 22nd, 2017 at 8:42 am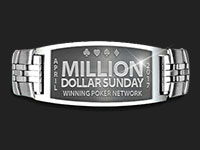 While there are always online poker tournaments taking place, there are some events and big money games that are so huge, they grab the attention, even though they may weeks away. This is the case with the news recently released by Americas Cardroom. The site has developed a reputation for their Million Dollar Sunday days when a guaranteed $1m is up for grabs in a tournament, and the next scheduled $1m game is on Sunday April 30th.
This is well over a month away so a lot of people will not be getting too excited about it just yet, but it is important to be aware of the event. First of all, you should mark it in your diary, the tournament has a start time of 4pm ET, to make sure that you don't miss out. Secondly, if you don't have an account with Americas Cardroom, it makes sense to get involved now and get up to speed with the layout of the site and how everything comes together. If you want to give yourself the best crack of winning a huge amount of money when playing poker, now is the time to take action.
Play for big money at Americas Cardroom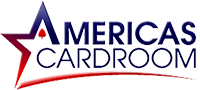 Okay, the actual winner isn't going to walk away with a million dollars, the title of the event refers to the total amount of money that is up for grabs but if you do win, you can grab at least $200,000 in guaranteed prize money. That is definitely something that is worth playing for, and there will also be a sterling silver bracelet on offer for the winner, and that is definitely something that appeals to a lot of players. The money can make a big difference in life but having the chance to walk around with a stylish bracelet that was earned at a major poker tournament is definitely a prestigious outcome that many people are keen to enjoy in life.
You can buy your way into the tournament at a cost of $540 but with over a month to the big event, don't put all of your money into that approach just yet. This is because there are satellite events on offer and you can play your way into the tournament for a much lower outlay than that. If you want to be in the running for a huge prize, and this is open to Mac Poker players, you'll find that Americas Cardroom is a million dollar site!