Get Set For 2017 Punta Cana Poker Classic
Thursday, April 20th, 2017 at 5:14 pm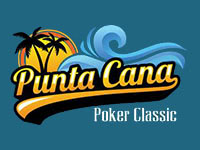 While playing online poker is a great thrill, there is always a lot to be said for combining poker play with a holiday or a trip to a stunning destination. If you like the idea of exploring the Dominican Republic, the Punta Cana Poker Classic tournament is sure to be of interest. This tournament is back again and it runs for a week between October 24th and October 30th.
If you are so desperate to get involved with the action at the Punta Cana Poker Classic, you can book your seat right now by paying $4,100, which is the deluxe all-inclusive package. This is something that many poker players will do; believing they have a good chance of getting their money back (and more) by playing in the tournament but most people would prefer to not take this option. Americas Cardroom, part of the Winning Poker Network, is where you'll find this stunning prize on offer, so if you fancy a once in a lifetime trip.
Play your way to a great trip and poker tournament with Americas Cardroom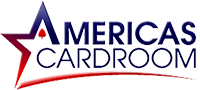 This is why having the chance to secure your seat through playing in the OSS Cub3d series is great news There are three packages up for grabs at OSS Cub3d, and the tournament will unfold over three stages. There will be more than 140 events and if you're looking for a guaranteed prize pool that grabs attention, how does a prize pool of $5.7m sound? This is what is at stake in the 3 part tournament series that will run all the way through to the 7th of May, so you want to get involved as soon as you can,
There is also going to be the Punta Cana Poker Classic leaderboard to look out for and at the end of the tournament, the three top-ranked players will claim one of the $4,900 Punta Cana Poker Classic prize packages, which includes $800 for travel expenses. If you don't get lucky with this tournament, there will be a full satellite schedule released in May, after the OSS Cub3d has concluded.
Anyone looking for further encouragement to get involved with this tournament should note that winning packages offer the $1,500+150 buy-in for the Main Event which is a $500,000 Guaranteed event. There will also be a 6-night stay in a 5-star hotel, transportation to and from the airport, all-inclusive food and drink, a welcome gift bag, 24-hour room service, free golf, and five credit tickets, worth $50 each, to be used at the spa. If that haul doesn't get you interested in what Americas Cardroom has to offer, not a lot will!