Full Tilt Poker Bonus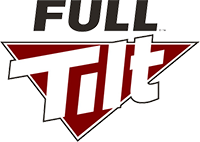 Founded back in 2004, Full Tilt is an online poker site that has its base in Ireland but which is open to players from all over the world. There are many different reasons cited as to why this is the site that is trusted and respected by many people but a key reason so many people sign up for the site comes with the first deposit bonus provided by the site.
If you want to get started on the Full Tilt site with a helping hand, there is a chance to earn a 100% bonus, up to a maximum of £400. The bonus is available when you sign up for an account, download the software and then make your initial deposit, which means that it is a simple three-step process to get your hands on a great first deposit bonus from Full Tilt. The equivalent for Full Tilt's bonus in US dollars is 100% up to $600.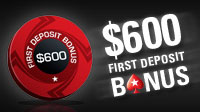 A 100% deposit bonus is always a good option because players know exactly what they will get from it. If you deposit £50 on the Full Tilt Poker site, the matched deposit bonus stands at £50, and it is up to you to go and earn that full amount. Similarly, if you deposit £395 on the Full Tilt Poker site, you have the chance of earning a matched deposit bonus of £395.
Of course, with the £400 limit, you need to make sure that you get great value from your initial deposit. If you deposit £405 with Full Tilt Poker, you can only earn up to £400 with your matched deposit bonus. If you deposit £999 with Full Tilt Poker, you can still only earn up to £400 with your matched deposit so even if you have a lot of money you can deposit into the full site, there will be times when it is best to be sensible with your account funding.
Paid in increments
The bonus is paid out to players in £10 increments every time you earn 200 VIP Players Points, or VPPs. You will have a total of three months to earn your bonus, so make sure that you get playing towards your bonus as soon as you can on the Full Tilt Poker site.
The Full Tilt Poker site doesn't provide a straightforward guide on how you pick up your VIP Player Points and the site regularly updates the process. At the point of checking the site, in early March, the VIP Program was based around completing steps and earning VIP StarCoins, and the rate at which you pick up these points and coins vary depending on what level you are at. There is also the fact that you need to reach a certain level within a month or your progress has to begin again.
This is a set-up that is perfectly weighted for players who play on Full Tilt regularly, which is clearly what the site is looking to promote. However, if you are only going to play the site on a casual basis, it may be that you won't get as much benefit from the bonuses as you would hope for. However, this is a site with plenty going for it, so you need to consider your own needs and whether Full Tilt is a site is worth signing up for.
Choose the real money games to access your deposit bonus
VPPs can be earned by playing on real money tables on the Full Tilt Poker site so if you are focused on getting the best return from your initial return, these are the sites to focus on. At iMacPoker.net, we think that there is a great range of real money poker games and tables on offer, so you shouldn't find it too difficult to find a game that allows you to play on.
There is also a follow-up bonus on offer when you make two more deposits in your first 60 days on the Full Tilt site. Anyone that enjoys the site after making their initial deposit can grab another bonus, and the more you play, the bigger and better your bonuses will be. These additional bonuses are paid out in £10 increments and every time you earn 300 VPPs, you are in line for a pay-out.
Know the deposit limit
The same criteria and comments about the initial deposit bonus are applicable for the initial deposit bonuses. Make sure that you know what the deposit limit is and whether you can get a good return on your money. Also, with the 60 day limit on earning and claiming your bonus, it is often best to be modest with your expectations on the bonus that you expect to receive from your time on the Full Tilt Poker site.
One of the factors that stand the Full Tilt site out from other sites at the moment is the Zoom game. If you like online poker and pitting your wits against other players, but you hate waiting around, Zoom is the game for you. This is poker at maximum speed, which means you get more hands, more of the things you love about online poker and less of the waiting for other players to make their mind up. In these fast-paced times, Zoom is the perfect addition for poker players who want to have some quick fun and feel as though they are making the most of every single minute they are on site.
Players should remember that the first deposit bonus cannot be used in conjunction with any other bonus or offer available in the Full Tilt site.