Carbon Online Poker Series Is Back This May
Friday, May 2nd, 2014 at 10:14 am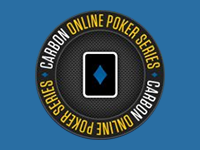 While Star Wars fans take a certain type of pleasure pout of saying May The 4th Be With You (a very poor pun if you don't know the original films), May 4th 2014 is shaping up to be a big day for online poker players as well. This is because the Carbon Online Poker Series, or Carbon OPS is back, and there is over $2,000,000 in guaranteed prizes to look out for. There will be 15 days of big poker action and more than 80 events to look out for.
The Main Event will see over $500,000 being offered in guaranteed poker funds and with the tournament running through the 18th of May, there will be plenty of opportunity to get involved. Carbon Poker players can get involved with the series through using cash, through tournament entry coupons they have picked up and through the use of VIP points. Flexibility is crucial and Carbon OPS is all about providing as many people with the chance to play and win as possible. There will be a minimum of 4 events every single day so no matter when you are free to play, you'll find that you have the opportunity to indulge in some quality poker action.
Make the most of May poker opportunities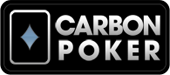 Even though May is the month when people start to think about summer, it can still be slightly chilly so you don't want to spend too much time out of the home. It is far better to stay indoors and with the massive range of guaranteed prizes on offer at Carbon OPS, you have a chance of picking up cash that will set you up perfectly for the summer. When it comes to using your time wisely, the Carbon OPS event is one of the best opportunities you will have all month.