The Carbon Online Poker Series Is Almost Here Again
Sunday, October 20th, 2013 at 1:03 pm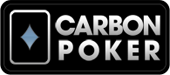 We may be hurtling towards the end of the year but there is still a lot of excitement and action for poker players to look forward to. 2013 has been a brilliant year with respect to online poker but Carbon Poker look set to deliver something that the online poker community will love. The Carbon Online Poker Series begins on the 3rd of November and there will be more than $1,500,000 up for grabs in guaranteed prizes.
There will be 85 different poker events taking place over two weeks, making this one of the most exciting poker promotions you will find. There is going to be $400,000 on offer in guaranteed main event prizes, so these events are sure to be the ones that fill up fast. The full schedule of the tournament and satellite events are available on the site so if you want to plan your poker playing, make sure you check out what is available and when. The satellite events provide the perfect way to play for big money without spending much of your own cash.
Boost your poker bankroll before the big event
Players looking to boost their bankroll before the big event have the chance to do so. There is an opportunity to grab a 50% reload bonus, all the way up to $300. Use the BIG300PK bonus code between now and the 31st of October and you'll get the chance to give your bankroll a boost. Whether you want to get some practice in before the big tournaments or you fancy putting some money aside, this is the ideal opportunity to do so.
The bonus is paid out in increments of $10 and the bonus is completed when players earn 150 VIP points for every dollar of their bonus.