Bwin Poker Springs Into Action
Wednesday, March 29th, 2017 at 10:12 am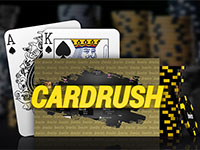 Spring is a fantastic time of year and the weather is supposed to get warmer, the nights are supposed to get lighter and there is meant to be a greater sense of optimism and positivity in the world. That would be a fantastic situation to be in but of course, many people find that the weather is still a bit cold and damp, which means that saying indoors makes sense. Of course, if you are going to stay indoors, you want to find something to do with your time and this is exactly what the Bwin Poker site is offering at the moment.
The site is delighted to see that spring has rolled around once again and the site has welcomed back its Card Rush game. There is going to be a 1,000,000 instant win scratch cards on offer, and in March, players have had the chance to grab 25 cards every single day. March may be over and done with soon but there is still some time left on the clock to get busy and the great news for Mac poker players looking to get involved with the action is the fact that every single card is a winning card! Yes, if you bag a card, you can be confident that you'll get something back in return. Not every card is going to offer you a huge prize but the cards offer up to $500 in cash prizes, so there is a big reason to get involved and try to be a winner.
Get points and grab cards on Bwin Poker

Every time a player earns 2 points at a real-money table, they receive a scratch-card. The prizes on offer include cash, Race Points which will bump people up the Leaderboard and there are also some fantastic poker bonuses and prizes to look out for too. Players can grab up to 25 cards every single day, just by collecting 50 Standard Points and things get underway with players obtaining their first scratch card for just a single point!
The Leaderboard promotion running in association with this event sees a prize pool of $10,000 on offer and the top 500 ranked players in the Card Rush Race will all bag something. The top prize is $500, so there isn't a life-changing amount of cash on offer for the player that comes out on top but there is definitely a lot to play for in this promotion.
Any Mac Poker that has been touched by the optimistic mood of spring will find that this Bwin Poker promotion provides them with the ideal opportunity to have some fun while giving themselves a great chance of a decent prize.