BetOnline Poker Claims To Be Fastest Growing Poker Room In US
Tuesday, March 28th, 2017 at 2:07 pm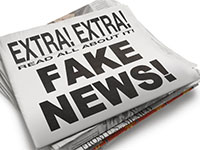 With everything that is going on in the United States of America these days, you would be forgiven for not taking in every claim and story at the moment. There is so much going on, and so many stories falling under the category of "fake news" that it is hard to keep up with what is real and what is an exaggerated claim said in order to make people form an opinion. This is why the news that BetOnline Poker claims to be the fastest growing poker room in the US may not be as monumental as it first sounds, but it could still be worth poker players paying attention to.
After all, fastest growing means that new poker players are signing up and what seems to be at a decent rate compared to the previous level. This is always something celebrating or remarking on but if the previous level wasn't that high, the new wave of players signing up may not mean that there are too many poker players looking to get involved with what the site has to offer. There are reasons to look at what the site is doing these days though and the fact that Mac poker players are well catered for has to be seen as a positive step.
Mac poker players are catered for

If you play poker on your Mac, you know how difficult it has been at times to find a reliable site for your poker playing needs. Things are getting better of late but they are still far from perfect but the emergence of BetOnline Poker is definitely a step in the right direction.
There are freerolls on offer every single hour and this is another important factor for players looking to play a lot of online poker. Bankroll management is a crucial part of online poker success, as is developing your skills and ironing out your kinks. It can be difficult to balance these two issues out but by having access to regular freerolls, there is a genuine opportunity for players to play more often without breaking the bank.
Of course, practice makes perfect and while you may not get perfect in an online poker sense, you will hopefully get better. There are a number of online poker sites for Mac poker players to choose from but BetOnline Poker is looking to welcome as many poker players to the site as possible.