Americas Cardroom Launches Biggest Tournament Of 2017
Monday, April 3rd, 2017 at 2:22 pm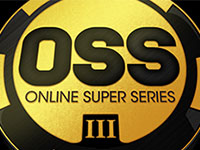 There is a saying, or at least an idea that bigger is better and this is definitely something that rings true in America. If you have ever enjoyed a meal in the States, you will know that the servings are piled high on the plate, so you can enjoy yourselves for less cash. You may also think that when the American people make a wrong decision, they make the biggest wrong decisions but when it comes to online poker, it is so much easier to make a big decision that is very good for you. Americas Cardroom is one of the best online poker options you can find these days and as it is more than suitable for Mac poker players, there is no reason to think that the site is out of reach for you.
The site is looking to run the largest tournament event from April 9th to May 7th and it looks like being an online poker event that everyone can get behind. There is going to be three back to back tournaments and if you are looking for a huge sum of money to look out for, how about a total of $5.5 million on offer across these events. The same tournament took place year and the guaranteed prize pool was only $4.5 million, so the 2017 event sees an additional one million pound on offer, which is a lot of progress from the previous year.
Enjoy a range of online poker events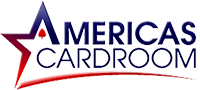 The first event is the Mini Online Super Series, or MOSS, the second event is the Online Super Series, or OSS and the last game of the tournament is the Bigger Online Super Series, or BOSS. There are a total of 141 events lined up over the three tournaments and there should be something for every budget. The cheapest buy-in is listed a $0.06 while the top buy-in price stands at $2,100. Whatever you want to approach the tournament, there will be an opportunity for you to do so.
The big cash prizes will always be of interest to poker players but for many online poker players, including Mac poker players, the chance to win a Silver Sterling bracelet is likely to be one of the key prizes on offer. The big winners will not only bag an OSS3 Silver Sterling bracelet, there is also the chance to grab a $4,900 package to the 2017 Punta Cana Poker Classic.
With this poker event still a few weeks away, there is plenty of time for Mac poker players to check out Americas Cardroom and prepare themselves for the chance to play for huge prizes and some memories they'll never forget.